We Take the 6 Best Apps for Track & Field for a Spin! How Many have you used?
When I was growing up I was obsessed with Track & Field, so much so that the very first time I created a website was to build a Wikipedia style resource that listed the best athletes and their respective times & distances. Although the website was laughable, it combined two of my favourite things: Technology & Track & Field.
With this in mind, I wanted to combine these passions again and share the 5 best apps for track and field. The options move from simple to more complex and are regularly recommended by myself to others.
Improve your start technique and start speed with sprintStart The app contains three tools, two to measure your reaction time and one to record a slow-motion video synchronised with the start signal. The start sequence is fully customizable and you can edit words, times and language. StartMeter is a fun and easy to use tool for athletes and coaches in sports like sprinting, swimming and short track where a first-class start is advantageous

Using nothing more than QR Codes, you can now start & stop a timer. Yep, you heard that right – essentially all you have to do is hold the QR code in front of the scanner (device )camera. The app will then automatically generate your name and a new individual stopwatch will be started for the QR Code you scanned. If you scan the code again, the timer stops.  All of this is possible via the QR Stopwatch mobile app
You can see it all in action in the video below;
As shown in the video, you can generate the QR Code ID cards using the  QR Code generator tool which you can then print and save. Each QR code is embedded in a student ID card in a credit card size & becomes that students timer trigger in the app.
Without a doubt, one of the most game-changing ways to time your students is through the app know as 'sprintTimer'.  Essentially the app turns your iPhone or iPad into sprint timing app complete with photo finish employing the same techniques as the professional equipment used at the Olympics.
Because of this the app features as part of our annual track & field school meet replacing the hand timing that used to be conducted by 8+ volunteers. Not only did sprintTimer result in much more accurate results, but it also freed up the volunteers to assist in other events.
So with this in mind, here is a video tutorial outlining how to use this amazing tool to ensure you have nothing but success using the tool.
The app formerly known as Ubersense enables you to use your iPhone, iTouch or iPad & Android device camera to record and break down your technique for instant feedback during a practice, race or game. Analyze your students action in super slow motion, compare your performance side-by-side to a pro's or focus frame by frame. Watch a series of video tutorials here
Use the app to capture measure angles and acceleration during a sprint start
Compare and contrast a beginner vs elite athlete
Showcase technique flaws and highlights using the slow-motion and overlay videos
Available completely for FREE – With this app, you can simultaneously record and display delayed video. This means that a PE Teacher can have the app pointed towards any sort of discrete skill and after the skill has been completed the performer has adequate time to return to the screen to see their skill in action. See exactly how I use the app here.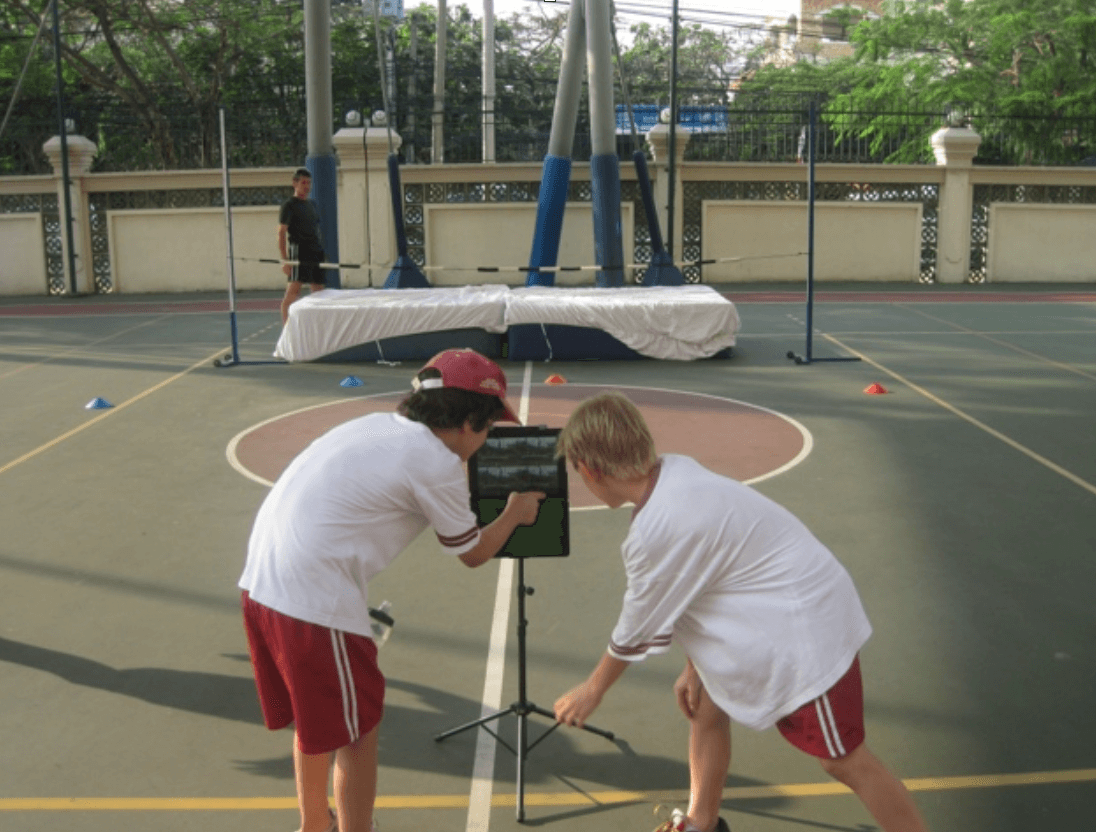 As part of my first Physical Education Job at Boort District School, I was also responsible for organizing and managing the school's sports program. This included the annual swimming, track & field and cross country meets, which always proved to be massive undertakings. Not only did we have to arrange the students into events,  but being a true country school, we had to get by with limited resources.
One of the most obvious examples of this involved the yearly marking of the schools largest grassed area into a 300m Athletics track complete with lanes, relay exchange stations and more. Not only did this process always seem to happen in the brutal heat, but it involved me dusting out some rusty Pythagoras equations to ensure our track was nothing short of perfection.
Even though the above jobs were time-consuming and stressful, they were truly nothing in comparison to the horrendous software system that our school [and virtually all others] used to manage the carnivals. It resulted in hours of mind-numbing work that often had to be re-completed after some sort of software fail.  It was the only part of the process I simply couldn't stand.  I had to build something better.
So We Built Sports Tracker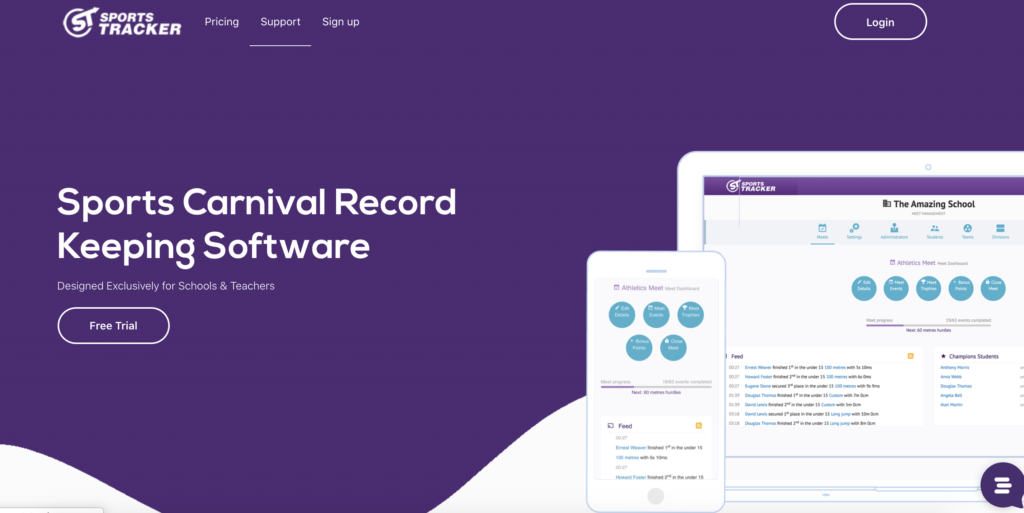 Sports Tracker is a modern tool for today's mobile-connected world, that enables you to easily set up and organize sports events for your school or district. Sports Tracker has revolutionized how teachers set up & coordinate Track & Field, Swimming or Cross Country Events. Since our launch in November of 2015, we've become the go-to tool for 350 schools around the globe.

You can learn more about Sports Tracker and take it for a spin here
So what track and field apps have you used? Have you tried any of these?