Firstly I must say that I love my new Apple TV unit. The ability to search, purchase and play movies and tv shows instantly through my television is simply outstanding. To top it off I have been literally blown over by the ability to listen to all of my personal music collection via iCloud and iTunes Match. However the best feature is one that has tremendous application within the classroom;
iPad 2/iPhone 4s Complete Mirroring
By simply tapping the "AirPlay" button on a supported iOS 5 device, users can mirror exactly what is on their screen to the TV wirelessly. This means that as you use an app or show a video , it will be wirelessly beamed to the TV. Perfect.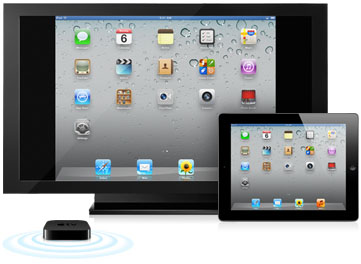 With a setup like this the following becomes possible;
1) Use the Nike Training Club or Workout Trainer app to provide your class with your very own personal trainer. Given the mirroring is replicated in HD quality, the display can be much larger meaning that you don't need to crowd around a small iPad screen for demonstrations.
2) Conduct live video analysis using apps like Coaches Eye or SportsCam. Where the teacher and students can engage in conversation surrounding performance.
3) Utilise an app like Instant Heart Rate or Vital Signs to provide students with opportunities to discuss physiological responses to exercise
4)Gather and display performance data using apps like PLATOSPORT, TimeMotion or Easy Tag
5) Create a nice visual display during fitness tests like the Bleep or YoYo Test. As athletes are running they can glance to see metrics like metres covered or levels achieved.
6) Use a workout Timer app like "Nike Boom" to help display info about sets, reps and other information during circuit training.
7)Easily showcase elite footage from YouTube or other online sources
8) Have students take pictures with school devices which share the same Apple ID as the Apple TV Unit. These pictures will then be instantly viewable via the Photostream thanks to iCloud. Alternatively pictures can be shared to a Flickr accounts and accessed directly from Apple TV which supports Flickr.
The list of possibilities goes on…..Its also worth mentioning that older iPhone and iPad units can still complete mirroring of simply videos and pictures. However won't be able to mirror apps.
All of this for about US $120. Bargain