A seriously awesome iPhone/iPad app that enables you and your students to explore the human body in an incredibly intuitive and interactive way.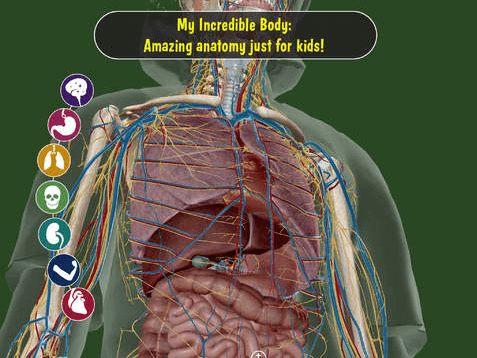 Use the  app to  explore a mind-boggling  look inside the human body and see how the heart, lungs, muscles, and bones work. You can even see what swallowing, breathing, and digesting looks like from the inside. A must have download.
I've been using this app quite a lot recently with my senior PE students, who have been studying the various types and methods of training. Within this unit, we explored how and why people participate in Yoga.  The app includes over 65 ready made yoga sessions which are of super high step by step quality.
By using the app I was able to join the students in participating providing a high level of motivation for the students in the group. Highly recommended.
Such an innovative app from the makers of 'Motion Tennis'.  To put it simply Dance Party is a rhythm game where you mimic movements of dancers on your HD TV, Mac or PC using your iPhone or iPod Touch. The app precisely tracks your movements and provides you and your friends with scores.
The first ever app I built and  released way back in 2011 is now back on the store after a massive update. The 12 Minute Fitness Test is exactly that, an easy way to conduct the coopers fitness test.
The test measures the aerobic fitness of the person participating with a high level of accuracy. The overall result is based on the distance the person ran, their age and their gender. Simply place your phone in your pocket and get running; after 12 minutes your distance is converted into a fitness rating.
Check out the other top app lists here – Part 1 – Part 2 – Part 3 – Part 4– Part 5 – Part 6 – Part 7 – Part 8 – Part 9 – Part 10  – Part 11 – Part 12 – Part 13 – Part 14  – Part 15  –Part 16 – Part 17 – Part 18 – Part 19 – Part 20 – Part 21 – Part 22 – Part 23 – Part 24 –Part 25 – Part 26  – 27 – 28 – 29 – 30 – 31 – 32 – 33 or grab the PE Apps App for a great one stop collection of the best PE apps.